Let Me Tell You About Ma Maison!
Picture this: rolling hills, sun-drenched vineyards, and a charming stone courtyard that feels like it's been plucked straight from a French fairytale. Except it isn't France—it's the beautiful Texas Hill Country!
There are so many wedding venues in the Hill Country, but this one is at the top of my favorite venues.
Beyond a mere wedding venue, Ma Maison is where rustic Texan charm entwines seamlessly with timeless elegance, creating the canvas for your dream wedding.
So, if you're thinking about planning a wedding at Ma Maison, let me introduce you to some of my favorite things about it.
Key Takeaways
Ma Maison is an amazing European-inspired wedding venue in Dripping Springs, TX, offering live oak trees and an absolutely gorgeous gazebo.
Multiple ceremony sites with unique charm & character create the perfect wedding atmosphere with infamous Southern hospitality.
Event spaces for any size reception plus exceptional services & amenities make it unforgettable!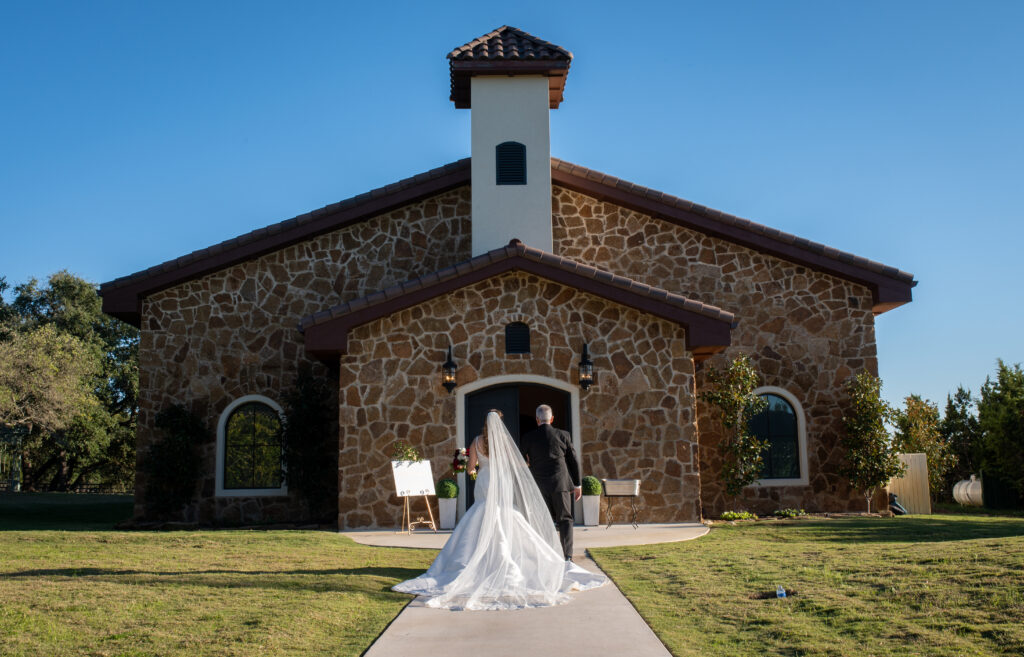 Discover Ma Maison: A European-Inspired Wedding Venue in Dripping Springs, TX
As you step into Ma Maison, it's as though you've stepped through a wardrobe into Narnia – but a Narnia designed for weddings. No one can claim it's like other venues, that's for sure!
French architectural influences breathe life into the venue, giving it an air of enchantment that's hard to find elsewhere. Ma Maison doesn't just offer spaces; it offers dreamscape settings, especially with its Green Cathedral.
Every inch of the property, from the grand main building to the intricate details, is meticulously crafted to ensure a mesmerizing celebration for all attendees.
The Property and Its Design
Ma Maison incorporates European influences, such as cast plaster moldings, hand-carved marble mantles, and vintage terra-cotta tiles from Italy, to create a unique and elegant property design.
The French-inspired architecture and decor combine with sleek, modern finishes and a steel structure, perfect for outdoor ceremonies and portraits.
Imagine this: Ma Maison, with its stunning French wine country-inspired design, brings a touch of elegance and sophistication to your wedding bash. It's like having a little piece of France in Texas.
The 10,000-square-foot events venue offers luxurious details and a classic European vibe, with both indoor and outdoor areas for ceremonies and receptions. Special features include:
A transitional space for bad weather
Direct access to The Great Hall
A private garden
A bell tower
Climate control
These features provide oodles of ceremony site options to suit your wedding vision, making it the best wedding venue.

The Different Ceremony Sites
Ma Maison offers a variety of stunning ceremony sites, each with its own unique charm and character, making it a popular outdoor location. Here are some options:
The Green Cathedral
Surrounded by tall oaks and featuring a vintage French gazebo, this is an idyllic setting for outdoor ceremonies. It's an ideal setting, with its European style and natural beauty that make photos iconic.
The Grove
Tucked away among a grove of oak trees, this provides a gorgeous natural backdrop for your vows. It can seat up to 600(!) guests, making it a great choice for a larger wedding. Wedding ceremonies that happen here get so many compliments!
The Lake View
This is an intimate, romantic spot with a beautiful view of the lake, perfect for small ceremonies or an outdoor cocktail hour. It's a beautiful spot on the elegant property, so make sure to check it out!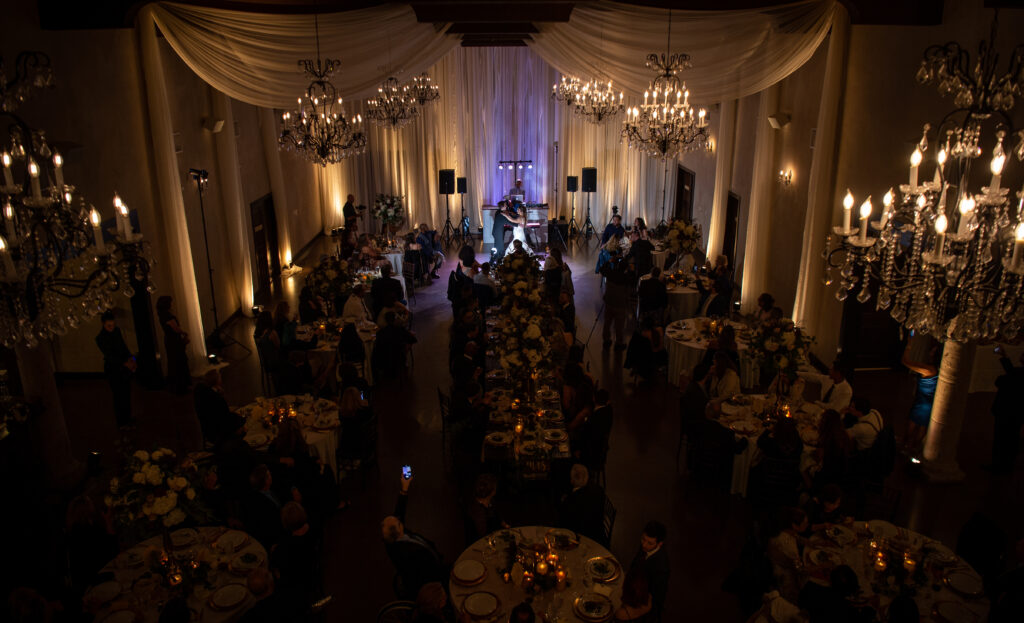 Ma Maison's Event And Reception Spaces
Ma Maison boasts a variety of event spaces to accommodate different wedding styles, including The Great Hall, The Chapel, and The Trellis.
So let's go over the different reception sites and I'm positive you'll fall in love with one of them.
The Great Hall: A French-Inspired Indoor Space
The Great Hall is a 4,000-square-foot indoor space that exudes French elegance with European-inspired decor. This stunning space can accommodate up to 160 guests and features wooden beams, crystal chandeliers, and a cozy charm that will make your wedding reception truly unforgettable.
With its beautiful architecture and direct access to The Trellis, The Great Hall provides a sophisticated and inviting atmosphere for your celebration.
The Chapel: A Traditional Touch
For couples seeking a more classic ceremony experience, The Chapel at Ma Maison provides a traditional indoor wedding setting, also known as an indoor chapel.
With a capacity of up to 300 guests, it is an ideal choice for those looking to incorporate a touch of timeless elegance into their special day.
The Chapel's unique architectural details and cozy, inviting atmosphere make it a favorite among couples who find it to be their first and only venue choice.
The Trellis: Outdoor Elegance with a Hint of Protection
The Trellis offers the best of both worlds – an outdoor garden setting with indoor protection. This versatile space features a stone fire pit, romantic string lighting, and direct access to The Great Hall.
With a capacity of up to 300 guests, The Trellis is perfect for outdoor ceremonies, cocktail hours, or even as a Plan B option in case of inclement weather.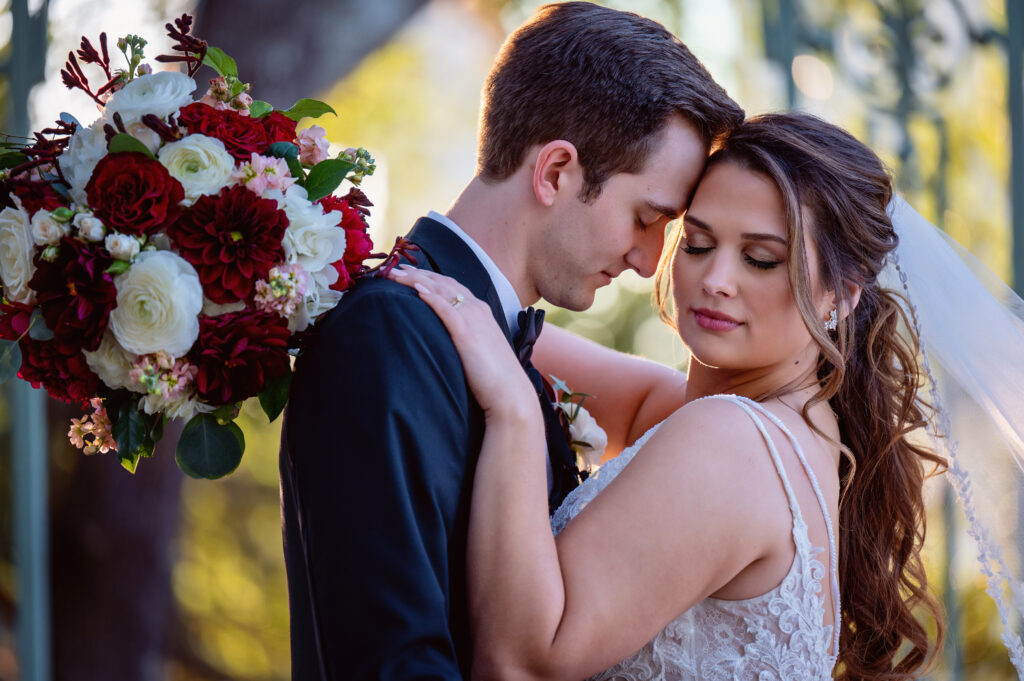 What Ma Maison Includes In The Venue Investment
The exceptional services and comprehensive provisions offered are among the numerous reasons couples opt for Ma Maison as their wedding venue.
Ma Maison provides everything necessary for a smooth and memorable wedding day, from tables and chairs to beautifully designed getting-ready suites, ensuring that both the couple and their guests have an unforgettable experience.
Beyond the captivating event spaces, Ma Maison also offers the following:
Additional time for rehearsals and a rehearsal dinner
The opportunity for photography sessions
The opportunity for couples to immerse themselves in the venue's beauty
An atmosphere that can't be found anywhere else in the Texas Hill Country
How Ma Maison Wins At Planning
What sets Ma Maison apart as a wedding venue is its unwavering commitment to making your day a real-life fairytale. There's never a bad wedding here, that's for sure!
The in-house catering and bar options are gastronomic masterpieces, with a culinary team ready to craft a menu tailored to your tastes.
They even offer beverage packages to keep your guests in high spirits with the bar service.
Wedding planning doesn't have to be a labyrinthine maze. Even if it feels like it sometimes!
Ma Maison simplifies the process, offering a selection of wedding packages that are as customizable as your love story.
Whether you're dreaming of an intimate gathering or a grand spectacle, Ma Maison can make your dream wedding a reality.
Booking is a breeze, and the friendly Ma Maison team is eager to answer your questions, guide you through the process, and help bring your wedding vision to life.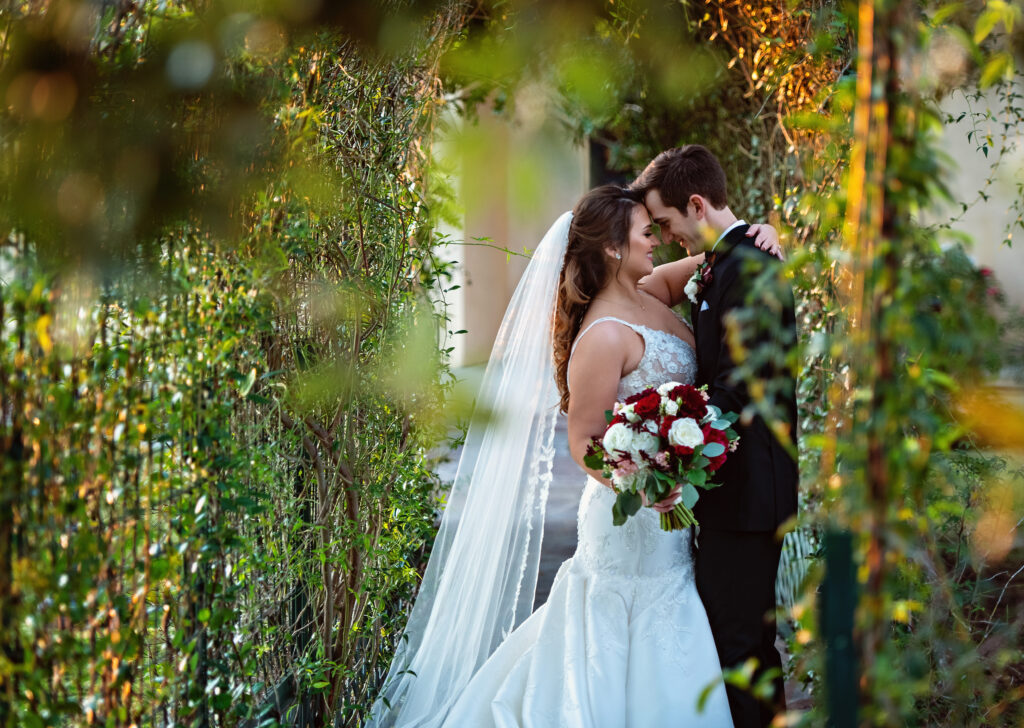 Rental Inclusions and Amenities
Opting for Ma Maison as your wedding venue assures you a host of rental inclusions and amenities meticulously designed to meet the requirements of both couples and their guests.
Ma Maison is also known for its getting-ready suites. Having a place to get prepped before the ceremony can be super helpful, and Ma Maison has you covered!
The getting-ready suites include:
En suite bathrooms
Dressing rooms
Ample light
Mirrors
Large flat-screen TVs
These amenities ensure a stress-free and enjoyable preparation experience for the wedding party.
Preferred Vendors and Catering Options
In collaboration with preferred vendors, Ma Maison offers a diverse range of catering options to accommodate varying tastes and budgets.
Whether you're seeking traditional fare or international cuisine, their top caterers, such as Crave Catering, can provide delicious meals tailored to your preferences.
Ma Maison's caterers also offer various dietary options, including:
dairy-free
gluten-free
nut-free
vegan
vegetarian
These choices ensure that all guests can enjoy a memorable dining experience. And everyone knows the food is half the reason people come!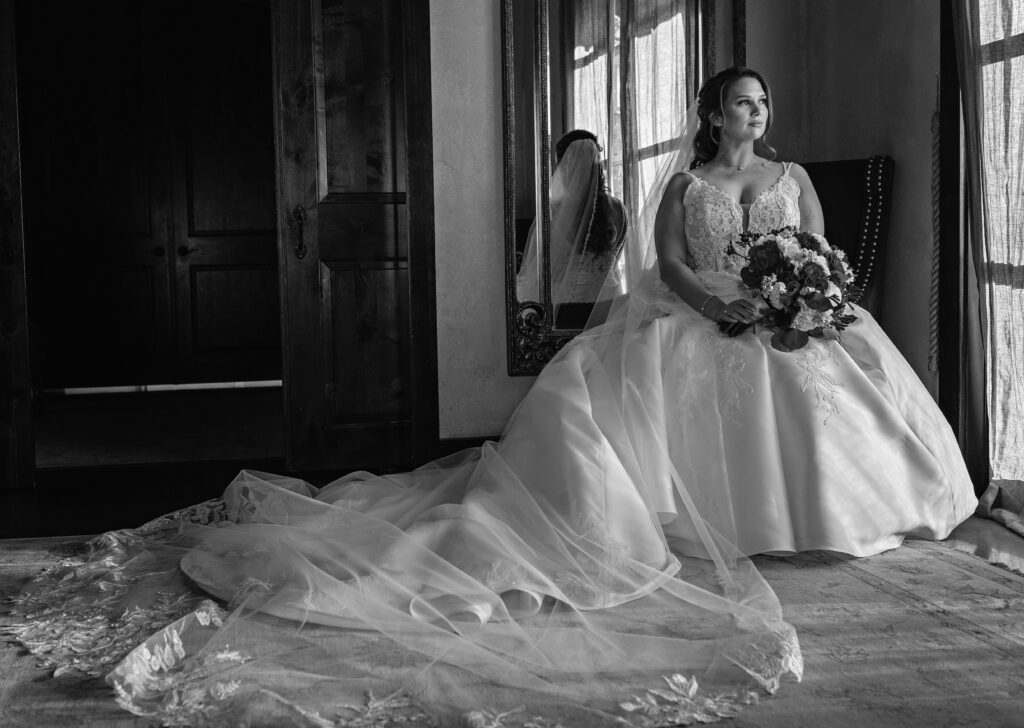 Nearby Attractions and Activities: Exploring Beyond the Venue
Dripping Springs isn't just a backdrop for your wedding; it's a world waiting to be explored.
With local wineries, scenic trails, and captivating vistas, you and your guests have myriad opportunities to create unforgettable memories.
Charming boutiques and delectable restaurants make the town a delightful stop for your wedding guests. I recommend that you make a list on your wedding website to give your guests a bit of direction.
Just make sure to remind them that they might want to bring a lighter suitcase to fit all of the beautiful trinkets.
Frequently Asked Questions
What is the capacity of Ma Maison's event spaces?
Ma Maison's event spaces have a combined capacity of 760 guests, with The Great Hall accommodating up to 160, The Chapel seating up to 300, and The Trellis fitting up to 300.
Are there indoor and outdoor ceremony options at Ma Maison?
Yep! Ma Maison provides a variety of ceremony options, both indoors and outdoors. You can choose from The Green Cathedral, The Grove, The Lake View for outdoor ceremonies, or opt for The Chapel and The Trellis for indoor ceremonies.
What rental inclusions are provided at Ma Maison?
Ma Maison offers a variety of amenities to ensure a smooth and memorable event. These include tables, chairs, suites for getting ready, and additional time for rehearsals and photography sessions.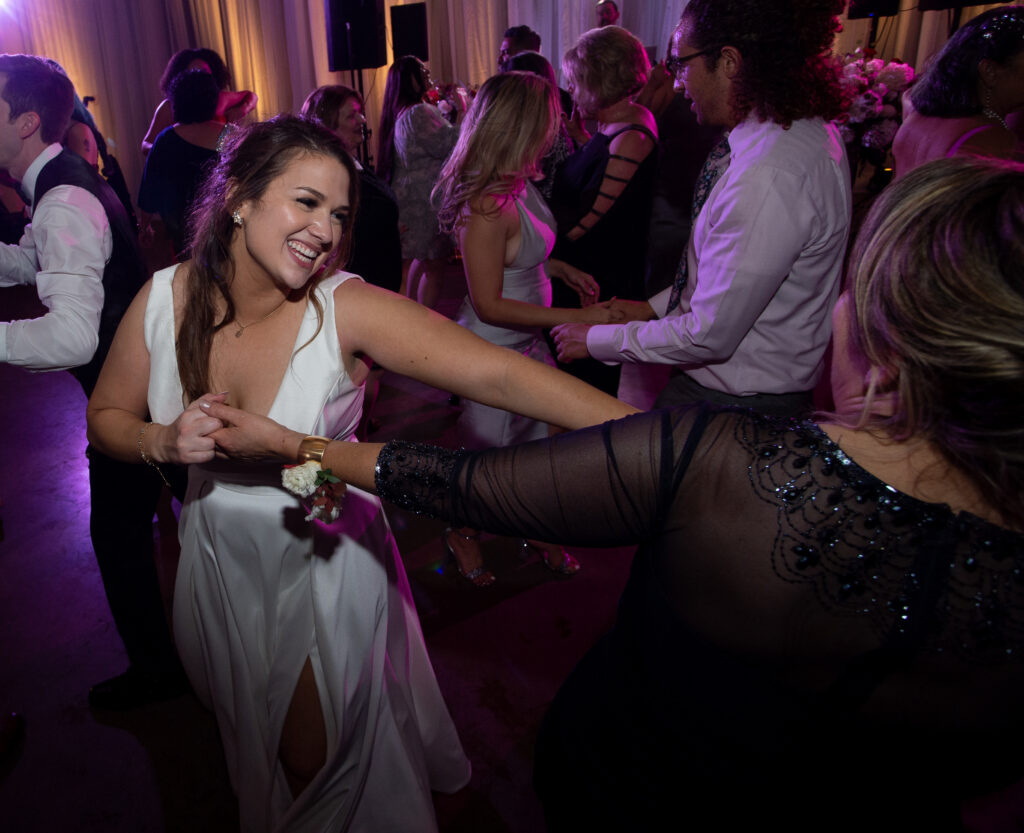 Can I bring my own caterer, or do I have to use one of Ma Maison's preferred vendors?
Yep, you can bring your own caterer! Ma Maison allows for both their preferred vendors and outside caterers. Just make sure to ask the venue more about this.
What is the starting price for venue rental at Ma Maison?
Renting the venue at Ma Maison starts at $4,995, varying by season and day.
Wrapping Up
Ma Maison is such a great wedding venue in Dripping Springs, and it's a real favorite of mine (I don't know if you can tell?!). There's no such thing as a bad wedding here, trust me!
It's a place where love stories come to life, where cherished memories are etched into the walls and gardens.
So reach out to them today and take a tour!