You Need to Make Sure These Tips Are In Your Wedding Day Emergency Checklist!
Your wedding day is a whirlwind of excitement and joy, but amidst the chaos, it's easy to forget some essential items that can make a big difference. We've all heard the horror stories of brides without backup clothes or grooms desperately searching for a phone charger. Fear not! In this article, we'll dive into the often forgotten wedding day essentials, their importance, and how you can avoid these mishaps. So let's get started and ensure your special day goes off without a hitch!
Backup Clothes
The Savior in Spills and Tears—You're at the reception, sipping champagne and dancing the night away, when a rogue glass of red wine spills on your beautiful gown. Cue panic! Having backup clothes can save the day. Pack an extra outfit, whether it's a simple white dress for the bride or a spare suit for the groom. Trust me; you'll be grateful for this lifesaver if any accidents occur.
Real-Life Anecdote: Sarah, one of my recent brides, had a tear in her gown during the reception. Insert *gasp* here! Thankfully, she had a backup dress on hand, and the day was saved without any stress or tears (except the happy kind). She joked how glad she was for planning for accidents, and I couldn't have agreed more.
Phone Chargers and Spare Batteries
Keeping the Memories Alive—Your wedding day is a whirlwind of capturing moments on your phone, from pre-wedding preparations to the grand exit. Yet, with all the excitement, phone batteries can quickly drain. Ensure you have chargers and spare batteries on hand to keep those precious memories alive.
Real-Life Anecdote: Last year, one of my grooms forgot to bring a phone charger and some family really needed help getting to the venue. Luckily, I had a spare, but there was definitely a lesson learned for everyone!
Comfortable Shoes
Dancing the Night Away—While those glamorous heels may complete your wedding ensemble, they can quickly turn into instruments of torture. Don't forget to pack a pair of comfortable shoes to give your feet some relief, especially during the reception. Opt for stylish flats or sneakers that allow you to dance the night away without sacrificing comfort.
Real-Life Anecdote: A recent bride had brought a pair of shoes and was so busy she forgot to break them in. By the end of the ceremony, she was wincing. Thankfully, she'd heard about bringing a spare pair of shoes. And they matched her aesthetic! It was a relief for her, and she still rocked her look.
Snacks and Water: Nourishment Amidst the Celebrations The excitement and busyness of the day can lead to unintentional neglect of your own nourishment. Pack some snacks and bottles of water to keep you and your bridal party energized throughout the day. Trust us, a granola bar or a piece of fruit can work wonders when those hunger pangs strike.
Real-Life Anecdote: David, the groom, experienced a fainting spell during the ceremony due to not eating enough. His best man saved the day with an emergency granola bar from his pocket. Hunger crisis averted!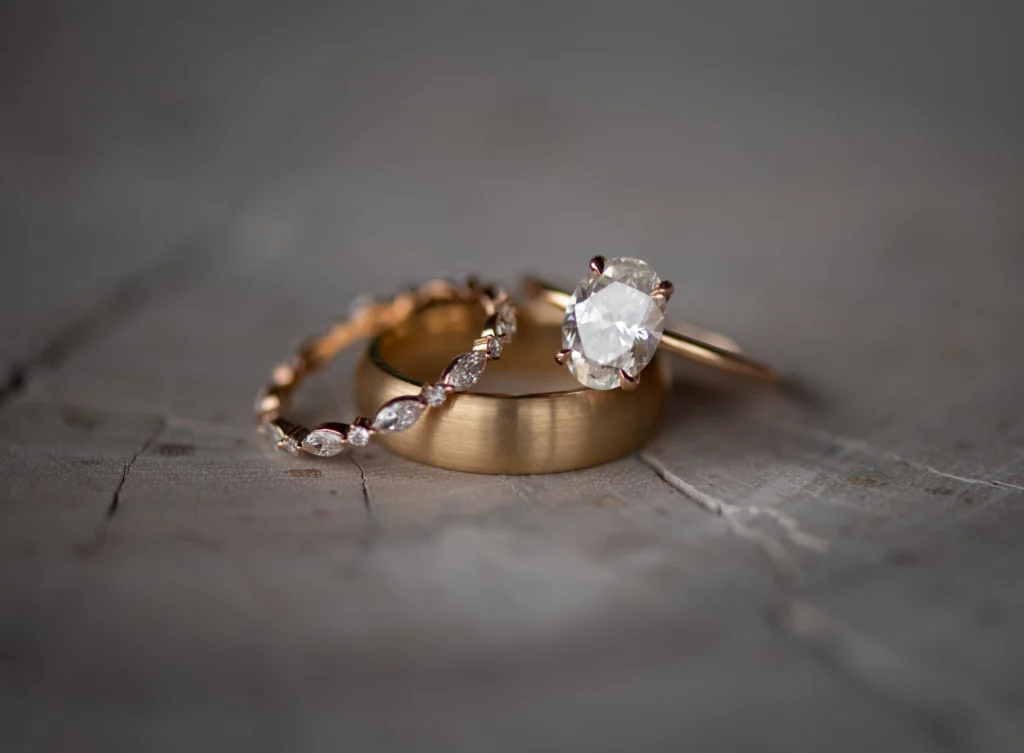 Emergency Kit
Tackling the Unexpected—Naturally, this is perfect for a wedding day emergency kit by creating an actual kit! Include essentials like safety pins, stain remover, pain relievers, band-aids, and even a sewing kit. One of the most needed items is actually a pair of scissors, believe it or not. They're perfect for rogue strings! You never know when these little lifesavers will come in handy and save the day. Too busy? Check out the pre-made wedding emergency kits on Amazon!
Real-Life Anecdote: Jessica, a bridesmaid, had a wardrobe malfunction, but the quick-thinking maid of honor saved the day with a sewing kit. Crisis averted, and the wedding went on flawlessly. I can't tell you how many times I've seen this happen, so don't get caught slackin'!
Final Thoughts
Your wedding day is a celebration of love, and if you remember even some of this stuff you can make sure it's a day filled with joy rather than stress. Pack backup clothes, phone chargers, comfortable shoes, snacks, and an emergency kit to tackle any surprises. Even though it can be a whirlwind, take a moment to organize and make a mental checklist of these essential items, and you'll be better prepared for any hiccups that may come your way.
Remember, your wedding day is meant to be a beautiful and memorable occasion, so don't let forgotten essentials dampen the festivities. Plan ahead, learn from other's experiences, and create a checklist to make sure you have everything you need. Now, go forth and enjoy your special day, worry-free!