Not Sure If Hiring an Elopement Planner in Austin Is a Good Idea?
Then let's discuss some benefits of hiring an elopement planner! Austin is the wedding capital of Texas and we're for sure proud of it! In 2022, there were over 12,000 weddings! There are hundreds of vendors and venues to choose from, which means it can get overwhelming pretty fast. That's where an elopement planner comes in. An elopement wedding planner is your dedicated guide, supporting you through every step of the process to create the Austin elopement of your dreams.
I know it might seem silly to hire an elopement planner, but even the tiniest of weddings will offer hiccups. Sure, you could deal with those hiccups on your own, but if you want a stress-free wedding day, then you'll definitely want to hire a planner for your Austin elopement.
But what are the benefits of hiring an elopement planner? Let's go over five benefits of hiring an elopement planner and see if I can't convince you it's a great idea!
Expertise in Elopement Planning
Planning an elopement requires a unique skill set and an elopement planner will either specialize in elopements or has worked weddings, which means they've experienced so many different circumstances. Plus, since they're local, they understand the intricacies of elopements in Austin, such as local regulations, popular venues, and the best time of year to elope.
For example, if you're dreaming of eloping in Austin's picturesque Hill Country, an elopement planner will guide you in selecting the perfect venue that offers breathtaking views, rustic charm, and the romantic ambiance you desire. They'll also assist with obtaining any necessary permits, ensuring a smooth and stress-free planning experience.
Personalized and All-Inclusive Services
Everyone in the wedding industry offers different services, so it's important to know if you want an elopement planner or elopement coordinator.
Elopement coordinators will take all of the information and vendors you've hired and execute the day based on that. They may or may not offer recommendations. However, an elopement planner will help you find the vendors, reach out on your behalf, help with your budget, etc. So when you reach out to a planner, make sure to ask if they offer a comprehensive range of services. Make sure to ask if it covers everything from venue selection to vendor coordination and beyond. Here are three key elements an all-inclusive elopement planner may include in their services:
Venue Selection
Your Austin elopement planner will work closely with you to understand your vision and preferences, curating a list of stunning venues in Austin that align with your style. Whether you envision an intimate garden setting, a modern rooftop overlooking the city, or a charming historic venue, they'll present you with options that capture the essence of your wedding vision
Vendor Coordination
An all-inclusive elopement planner acts as the liaison between you and the vendors, ensuring a seamless coordination process. From photographers and florists to officiants and caterers, they'll recommend the vendors they trust the most. It's a huge benefit of hiring a local elopement planner because you can benefit from their years of networking and relationship curation.
Logistics and Coordination
Maybe you've already considered the logistics, but maybe not. Elopements can seem so simple, but sometimes, they're anything but. Managing timelines, coordinating transportation, and overseeing the day's logistics are all part of an all-inclusive elopement planner's expertise. They'll create a detailed timeline that ensures a smooth flow of events, coordinate the arrival and departure of vendors, and handle any unexpected situations that may arise, allowing you and your partner to enjoy a stress-free and relaxed wedding day.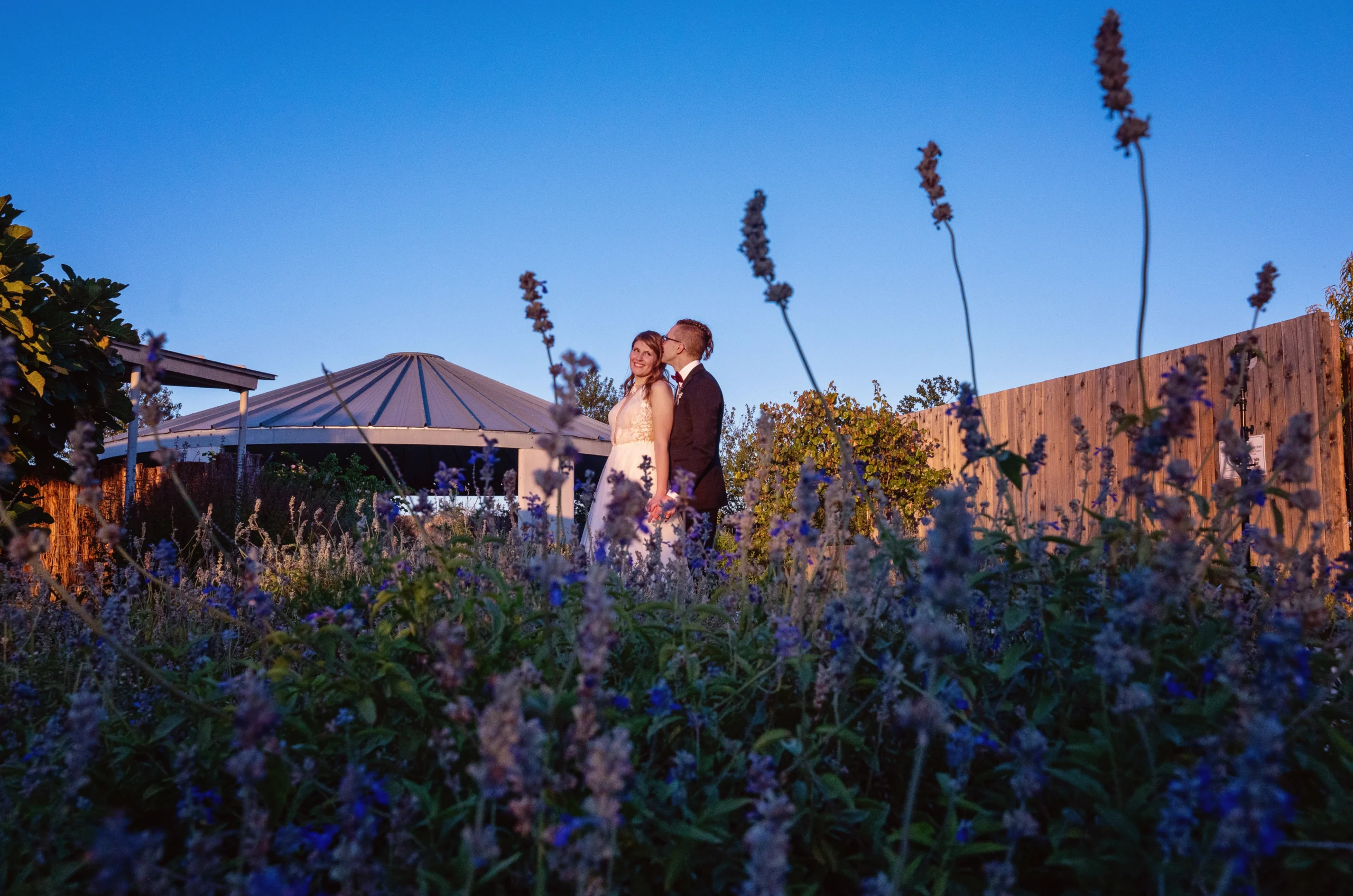 Local Knowledge and Connections
Like I mentioned above, planners specializing in elopements in Austin possess a wealth of local knowledge and connections within the wedding industry. They've established long-term relationships with vendors, enabling them to secure the best services and negotiate favorable rates on your behalf. Their familiarity with the Austin elopement scene ensures that you receive personalized recommendations and access to hidden gems.
For instance, if you're searching for a unique location for your Austin elopement, a planner will draw from their local connections to suggest lesser-known venues that perfectly capture the essence of Austin's charm. From secret garden hideaways to charming boutique hotels, they'll guide you toward hidden gems that make your elopement truly unforgettable.
Final Thoughts
Planning any sort of event can seem daunting, but what if it doesn't have to be? Hiring a planner for your elopement in Austin will help ensure unnecessary stress is someone else's problem. And don't worry! Wedding planners are 100% okay with handling these problems. They live for the problems and can somehow smile through it all. With their help, you can embark on your Austin elopement adventure with confidence, knowing that every element has been carefully planned and orchestrated to create a magical celebration of your love.
And no matter the size of your elopement, make sure to check out the wedding emergency kit checklist, just to be on the safe side!
Recommended Austin Wedding Planners