These are the most common things you forget when planning a wedding!
Planning a wedding is an incredibly exciting time, but it can also be overwhelming. With so much to think about and consider, it's easy for the little details to slip through the cracks. That's why we've put together a list of 10 things you forget when planning a wedding!
Your Marriage License
This is a key document that you won't be able to get married without. Make sure to get it filed at least one month before the wedding date, and keep it safe until the big day! In Texas, you have to do this at least 72 hours before the big day. And if you have a professional officiant, they should be more than willing to drop this off for you.
Your Rings
Don't forget to have your rings ready for the ceremony. On top of that, since wedding photographers capture them as details, make they're clean! You can have a professional do this, or buy a kit off Amazon.
Wedding Attire
Don't forget to pick up the dress, suit, and any other wedding attire you may need for your special day! In case there are hiccups, make sure to try and pick them up at least a week ahead of time. I've seen plenty of grooms find out their suit isn't fitted correctly! And if needed, see if you can have someone bring it to your wedding venue.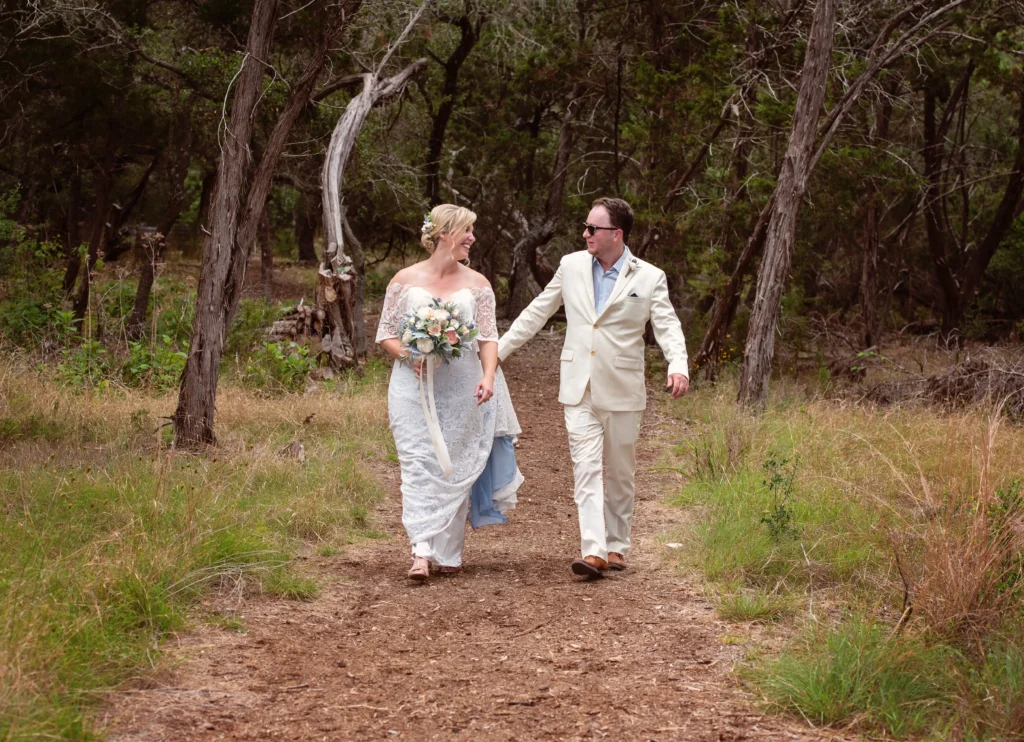 Shoes
Comfy shoes are key for a long day of standing and walking around. Make sure you have a pair that goes with your wedding outfit and make sure they are broken in! Lots of people decide to wear shoes the first time on their wedding day and spend hours wincing. If you aren't able to do that, I recommend finding a separate pair for the wedding reception that is more comfortable.
Gifts for Your Wedding Party
While not necessary, this can be a special touch. Show your appreciation for your wedding party with gifts on the morning of the wedding. A nice gesture goes a long way! Here are some wedding party gift ideas. Again, not required, but a possible thing to remember for the wedding day.
Hair & Makeup Appointments
Although you'll want to look your best, don't forget to pencil in appointment times for hair and makeup. You might be surprised how quickly they book out! And do not let your friends add services on the day. Most wedding makeup artists have 1-2 appointments a day, so you making them late can affect someone else's day later.
Music
Whether you have a DJ or band, make sure the music you want is covered. Put together a list of songs to ensure your guests can enjoy their favorite tunes! Ask them if they take requests on the wedding day, and if they don't, make sure your friends and family know to leave them alone!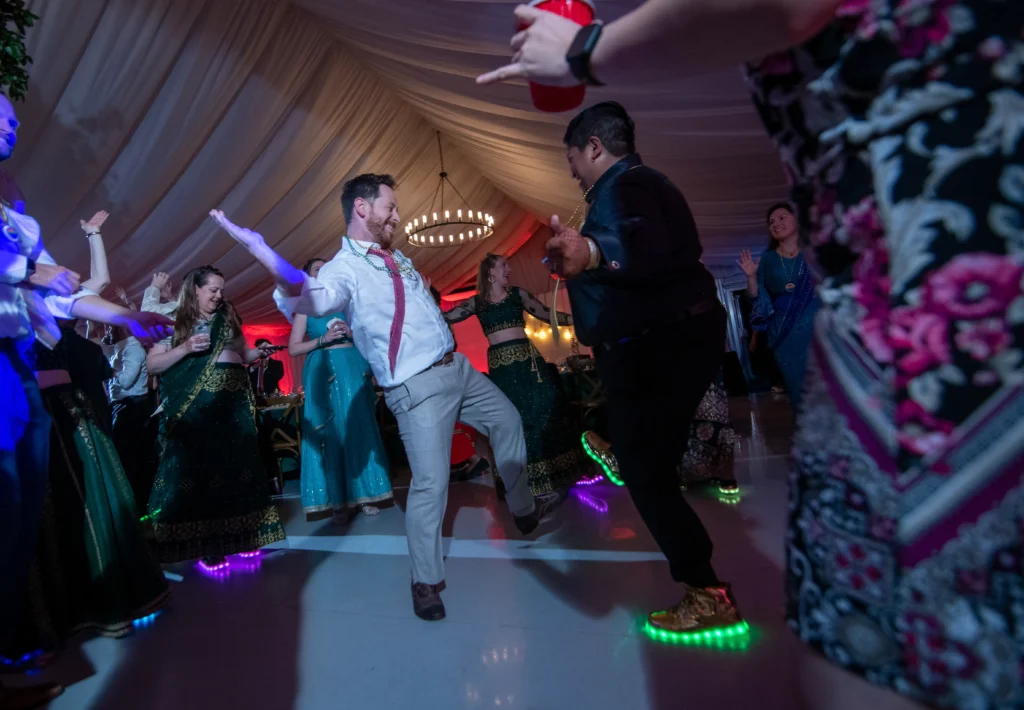 Reception Décor
This is definitely on of the things you forget when planning a wedding. After months of planning, these items will bring your vision alive. Make sure you have everything you need to create the atmosphere you want. It's common for things to be forgotten, so consider getting a wedding planner who will plan for these kinds of things and might even pick them up for you. Another tip is to create a small details wedding checklist for little items like jewelry, shoes, makeup, etc.
RSVPs
Keep track of who has responded and also who hasn't. If someone hasn't responded, make sure to follow up with them so your numbers are accurate for catering purposes. Generally, event caterers need 2-3 weeks warning ahead of time. Don't rely on them bringing extra either!
Wedding Photographer
Don't let this be one of the things you forget when planning your wedding! Last but certainly not least, don't forget to book the perfect photographer for your day. Event photographers book out 1-2 YEARS in advance! Sometimes more! So make sure to get this taken care of ASAP.
Last-Minute Wedding Things Not to Forget
Here's another, smaller wedding planning checklist for the actual wedding day!
Deodorant! I've definitely seen some people share this!
Bobby pins
Baby powder for hot weather and wedding dresses
Fashion tape
A belt — this is really common to forget!
Hair gel
Hair spray
Planning a wedding can be an overwhelming task, but with this checklist, you can make sure nothing is forgotten. Make sure to keep it handy throughout the planning process and before the big day arrives. Don't forget to take a deep breath and enjoy the experience! It may not be perfect, but at least it will be yours Above all, don't forget to have fun on your special day. Make sure you find time to savor every moment because it goes by so quickly. Enjoy being surrounded by loved ones who are celebrating your special union. After all, that's really what matters most in the end. So don't forget to have fun!