Austin is an exciting place any time of the year, with yearly music festivals, concerts, and food that'll make you drool. But one thing you might not expect is how awesome it can be to elope in Austin. Well, let me count the ways you could have a blast planning an elopement here! Also, don't miss this list of venues in Austin! 
Is Eloping Easier Than a Big Wedding?
Choosing between a big wedding and something far more intimate is a personal choice. You must consider the budget, the guest list, and the location. There are a lot of various factors in this decision that you have to think about.    In the end, this question plagues every couple asks. Even just for a second, everyone wonders about it, even if it's at the final mile, two weeks away from a 200+ guest soiree. If you're here, then this question is already one of the first questions, and that's great!    If you're here, you're probably also wondering if it's a great idea to get married in Austin. Let's go over some different factoids, shall we?
Austin Has the Best Wedding Venues
My personal favorite wedding venues are The Arlo, Ma Maison, and some others, but no matter what you're searching for, you're sure to find some really cute spots to get married here. Even the Austin Courthouse in downtown is chic with beautiful Art Deco vibes. The state parks are free, and it's a very popular choice to elope at the Texas State Capital. Basically, you can get married anywhere except in the middle of the street!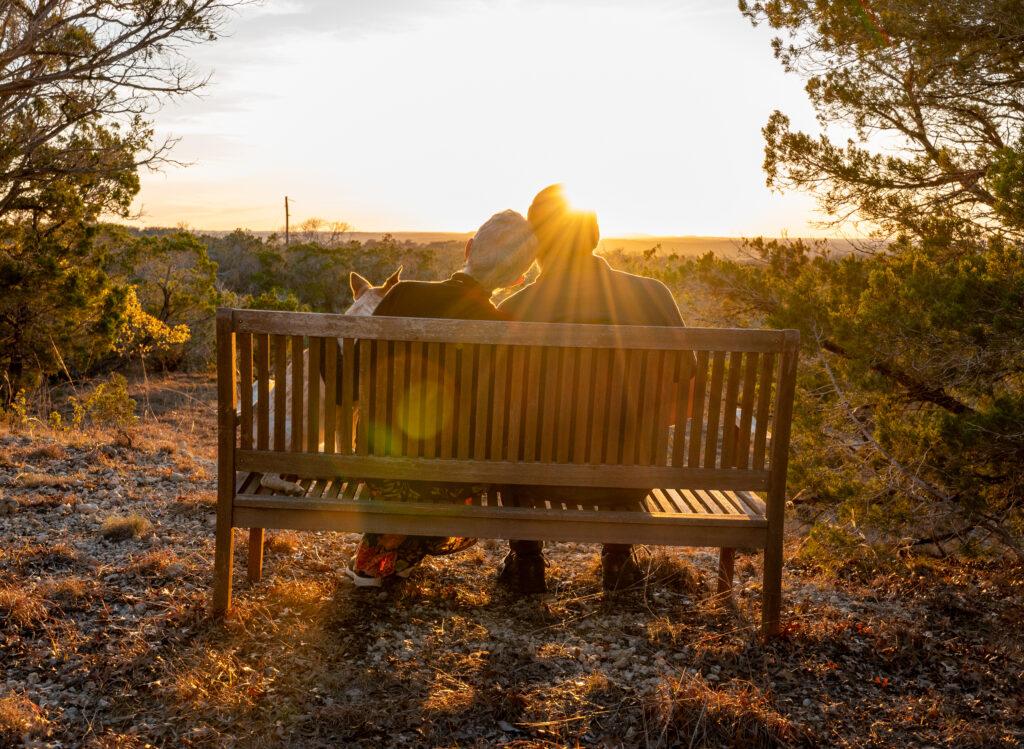 Areas to Know In Austin
You're probably wondering, "I want to know where to elope in Austin." Everyone asks it! Austin is one of the fastest-growing areas in the nation, expanding more and more every year. As a result, it's catching LA fever and turning into a metroplex! As a result, it's time to narrow down on where to get married here! 
Downton Austin – Although our beloved city has had a few facelifts recently, you can absolutely have a romantic and adventurous elopement here. From the courthouse to the state capitol, plus some super cute hotels and niche spots, you might get overwhelmed by all of the greatness. It's easy to find hotels for your friends and family, plus Uber is mere feet away. This is a great option for convenience. 
East Austin – If downtown Austin had a few facelifts, East Austin is the hippie that refuses to even discuss Botox. With character out the wazoo, you can't go wrong in what some consider to be the heart of the city. Some venues are even converted homes, making for a cozy feel.
Hill Country – Rolling hills covered in trees…charming tiny towns with space to breath…the Texas Hill Country is the place you go for some quiet and to get away from the hustle and bustle of downtown Austin. The amount of venues in this area is astounding, so to narrow it down, look for places in Wimberly, Buda, and Kyle. 
Round Rock – This spot isn't technically Austin, but as far as inhabitants and taxes count, it absolutely is! A quaint little town with famous donuts, you can find some adorable ranches and more traditional venues in this area. 
Georgetown – Believe it or not, just 40 minutes out of downtown Austin is a charming Texas town that offers beautiful venues and even smaller spots, like restaurants. Because it's so far away, it's a little inconvenient on a few fronts, especially for out-of-town guests. However, for venues like The Garey House, it's worth it. 
Some recommended wedding elopement spots in Austin are: 
Texas State Capitol

Austin Court House / Justice of the Peace

Chapel Dulcinea 

Butler Metro Park 

Mount Bonnell

Pennybacker Bridge

Questions About Eloping in Austin
How Do I Save Money Planning an Elopement in Austin?
The best tip for saving cash is getting married during the week! A lot of vendors will give discounts if it's during the week. Not all of them, as some have hard costs, like caterers and cake artists.  
How Do I Get the Marriage License in Austin?
Travis County law requires all soon-to-be-married humans to get their wedding license three days before the big day. It's a fairly simple task (check if the county where you're getting married allows online applications), and you just need to bring in a government ID, like a passport. 
What Vendors Do You Need for an Elopement?
The wedding vendors you absolutely need are the officiant and a photographer. One creates a moment, and the other photographs it. Of course, you can invest in hair/makeup, noshes, and other wonderful additions to the day, but you really only need two.    Naturally, I want to be your wedding photographer, but here are some of my favorite wedding officiants in Austin: 
What is a good time of year to get married?
Texas weather is a wild, untamable woman. She's on some drugs you haven't heard of, a bit moody, and enjoys a solid tan. All of that to say, it's impossible to predict, with thirty-degree swings in one day in Jan-Feb-March and September-October-Nov. Anything in between is asking for sunburns, thigh sweat, and a desperate need for an ice-cold beverage.    But man, some months/days/hours are breathtaking. We can have beautiful 80-degree days with a gentle breeze. Lately, as of 2023, March and October have been historically amazing. February hasn't been kind recently, so we recommend skipping that.  
What Are the Benefits of Getting Married in Austin?
Culture, kindness, and an energy that is indescribable. A food scene worthy of drool. A character that charms. Getting married in Austin is a great option if you're looking for a touch of personality to your day.    INSERT PHOTO
J Bell is the Wedding Photographer in Austin You Need
With a trillion years worth of photography experience, plus a creative, quick-thinking mind, I can promise we'll have a blast hanging out for your big life moment. Austin is more familiar than the back of my own hand, and that only benefits your elopement here in Austin.    When you reach out, we'll go over the different options of eloping in Austin, plus chat about what ideas we can collaborate on. I want to hear your ideas and vision!