You Can Absolutely Plan a Wedding in 6 Months!
Did you just call your Mom frantically, sobbing, because you don't know how to plan a wedding in 6 months? Don't worry—we've got six tips to cover the bases!
Planning a wedding can be an overwhelming process, especially if you only have six months to do it. But fear not! It is entirely possible to plan the perfect last-minute wedding in just six months, and here's how:
Make your guest list
Making your guest list should be your first step when planning a last-minute wedding – and even if you're on a tight timeline, it pays to be choosy. To make sure your list is manageable, plan to invite only people who will genuinely enjoy attending the event. Also ensure they aren't going to cause drama! People enjoy taking weddings personally and you want to protect your peace, trust me.
Set your budget
Setting a strict budget from the outset is essential when planning a last-minute wedding. After all, what good is it having a beautiful wedding if it's costing you your future? Consider what's most important to you and allocate your budget accordingly.
Choose your venue
When trying to figure out how to plan a wedding in 6 months, your first stop needs to be finding a wedding venue. Choosing the right venue is key when planning a last-minute wedding. You need to find something that not only fits with your vision but can accommodate the guest list in such as short timeframe. Also, if you're planning an outdoor wedding, make sure to factor in additional costs for things like tents or portable toilets.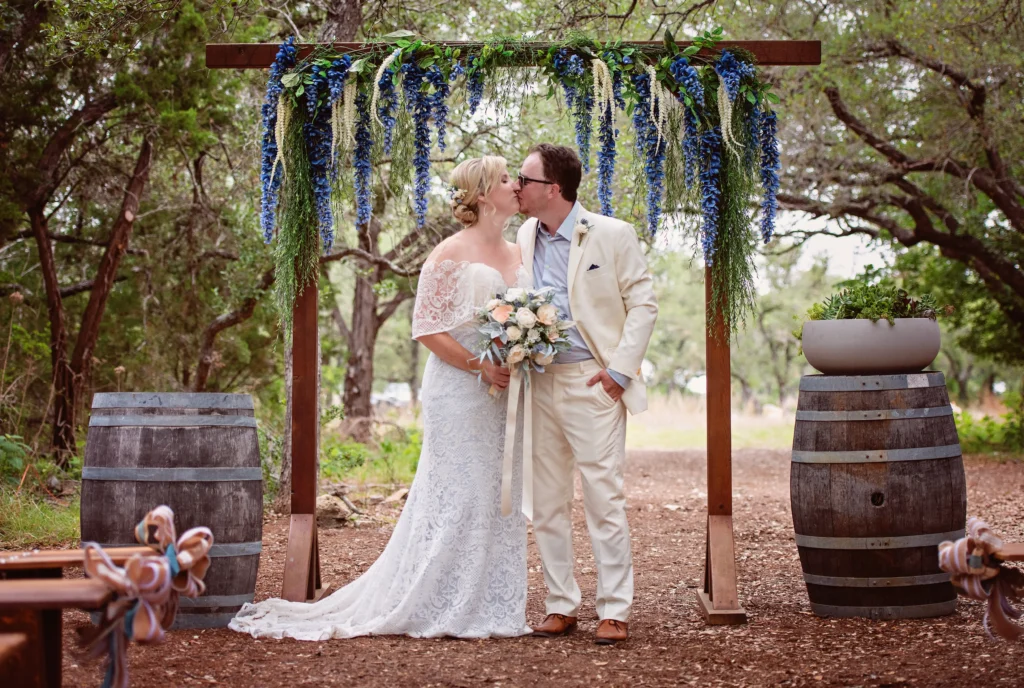 Find the perfect vendors
You may not be able to get your top-choice venue and caterer when planning a last-minute wedding, but that doesn't mean you have to compromise on quality. Take the time to research your options and find vendors who will help make your special day perfect.
Send out save-the-dates
Give yourself enough time to get all the invitations sent out by sending a simple save-the-date card. This will give people plenty of time to plan for the event and it's a nice way to let them know you're getting married soon.
Don't forget the details
If you've only got six months to plan your wedding, you don't have time to get bogged down in the details. Take the time to think about what kind of favors or decorations you might want and then delegate those tasks to family and friends.
Planning a last-minute wedding can be stressful, but it's absolutely possible! With six months of planning ahead of you, the key is to stay organized and efficient so you can bring your vision to life without breaking the bank or letting anything slip through the cracks. Focus on what matters most – celebrating your love with your nearest and dearest – and you'll be sure to have a magical day!
Now that you know how to plan a last-minute wedding with just six months of preparation, take some time for yourself to enjoy the process. Find creative ways to make special memories before the big day arrives, like having an intimate engagement photo session or arranging a fun engagement party for your closest family and friends. This is the time to enjoy yourself! So don't get wrapped up in the drama!
No matter how much time you have to plan, a wedding is always an incredible event that shouldn't be procrastinated. With the right planning tools and proper mindset, you can create memories of a lifetime that will last forever. So go forth and plan your dream wedding in six months or less! Good luck!